Michael loves going outside so much. But last weekend, it was too cold for him to go out and play. Todd was outside doing some yard work and I think Michael really wanted to be out there too. On a warm day here, Michael can easily stay outside for 2 or 3 hours. Right now he is outside and playing in the truck, another one of his favorite things to do! Here is a picture of Michael in his uncle's truck a couple of weeks ago.
And here he is gazing longingly out the sliding glass door.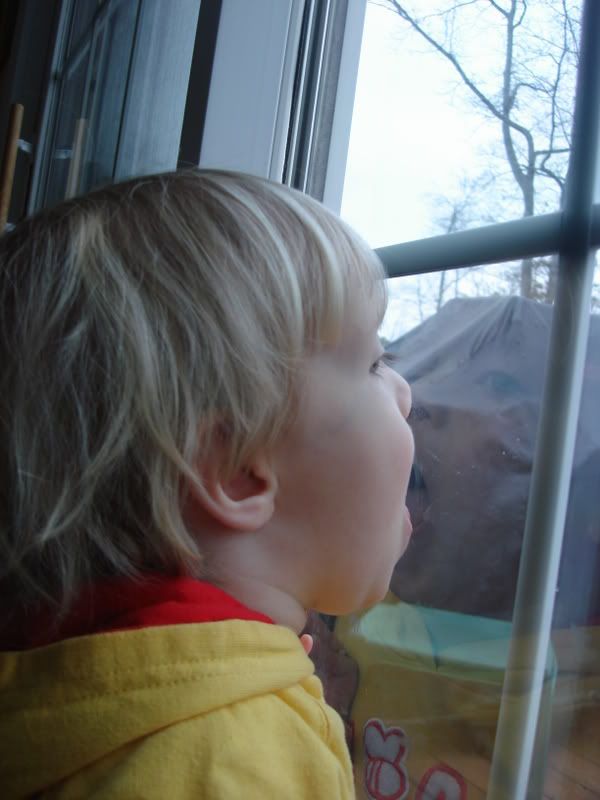 I love this picture because you can see his reflection in the glass!